Beaded Posy of Roses Zoom Class - July 10th 2021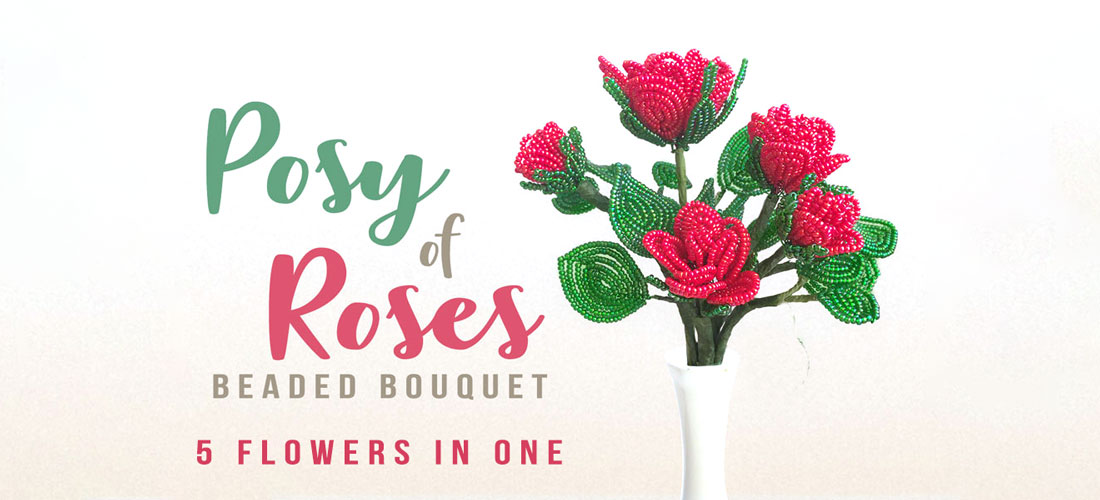 During this class, presented by Germaine from Bead Spider, you will learn to create your very own 'Posy of Roses.' This beginner level workshop will teach you to create a beautiful beaded posy of 5 roses; one large, two medium and two buds each with stems, sepals and leaves. This fun and easy beginner project is a fantastic introduction to the world of making French Beaded Flowers!
You will learn to use several different basic techniques to create petals and leaves of varying shapes and sizes, made with a selection of beautiful shades of Preciosa seed beads and formed on high quality, coloured artistic wire. Once you have made each of the components you will also learn the full assembly process along with multiple tips and tricks to make the task as easy as possible.
Signing up to the class additionally includes full instructions explaining each step, all techniques as well as assembly. Every step is thoroughly explained with both text and full colour, highly detailed photographs. 
Save Time & Purchase The Kit
Kits are only available with the purchase of a zoom class ticket. Please select your class session before choosing your desired colourway. You are welcome to purchase multiple kits.
Instructions will be emailed as a printable PDF a week prior to the class
CTB118-Wht
Makes 5 Roses with petals and stems
CTB118-Red
Makes 5 Roses with petals and stems
CTB118-Pch
Makes 5 Roses with petals and stems
CTB118-Lav
Makes 5 Roses with petals and stems
CTB118-Yel
Makes 5 Roses with petals and stems