Bead Spider Designer Bundles are collections of beautiful beads, bundled together and discounted, in a variety of shapes, sizes and materials that have been matched together for their colour aesthetic and their ability to be used together easily when designing jewellery.
With Summer just around the corner, we have done the research to find which colours are going to be part of the latest fashion trends so that your jewellery will easily match all your outfits.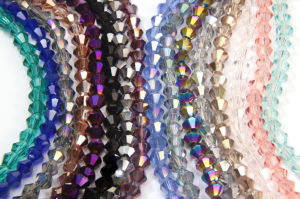 Out of stock
CGBI4DB001
2 x 4mm bicone bundles together for even greater savings.